My new neck piece that I L O V E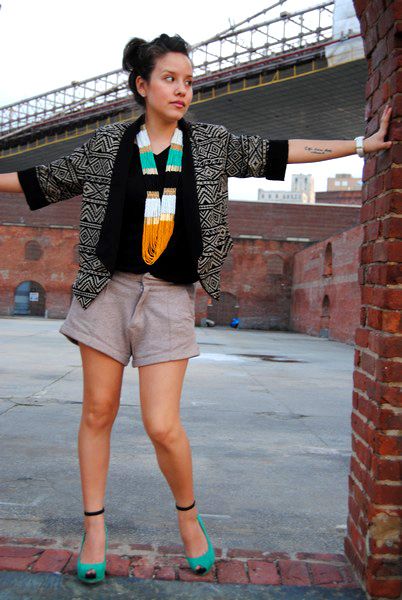 New York just had one of those amazing unheard of beautiful weather.
F21 cropped blazer, bf's tee, Urban Outfitters shorts, Aldos necklace and watch, Zara wedges
These are by far the most comfiest shoes I own.
From Zaras collection the minute I laid eyes on them I knew I could not leave the store without them. From the vibrant color to the ankle strap these bad boys had me at first glance.
I bought the blazer from beacons closet in Williamsburg its from f21. I love finds like these at such stores it was $8. My bf took me to the Dumbo area in Brooklyn it was my first time. We had our first picnic of the year and strolled around enjoying the beautiful weather.
Can't wait til the weather is always warm, just around the corner.
Have a lovely day
xx