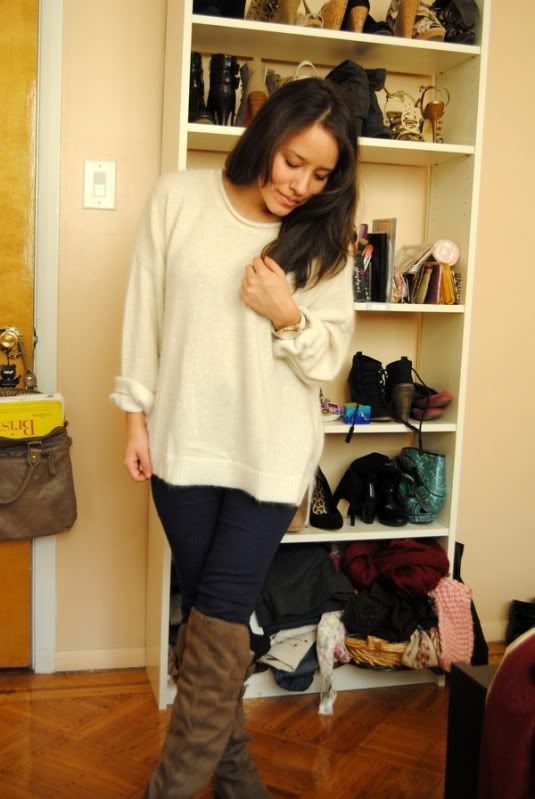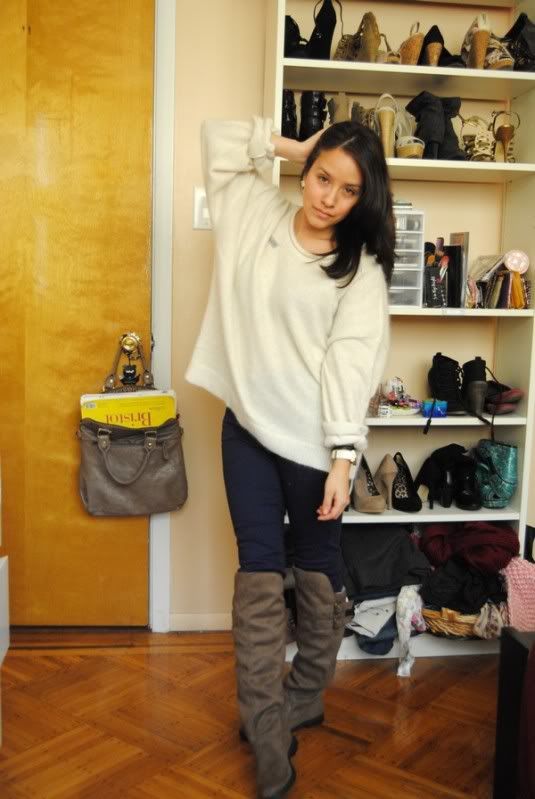 H&M sweater and jeans, Aldos boots and watch, gifted bracelets
my new fav boots from Aldos they're so comfy and warm I cant get enough.
I love over sized sweaters I bought this sweater in a medium
(there were no more smalls anyway)
and love all of the extra fabric.
The sleeves are so wide so I cuffed them with gold bracelets that I own.
Luckily I brought the lent roller with me to work
that sweater is no joke I was looking like a polar bear all day at work.
I'm going to enjoy my day off lounging around.
Have a lovely day
xo