"Cheers to the freakin weekend"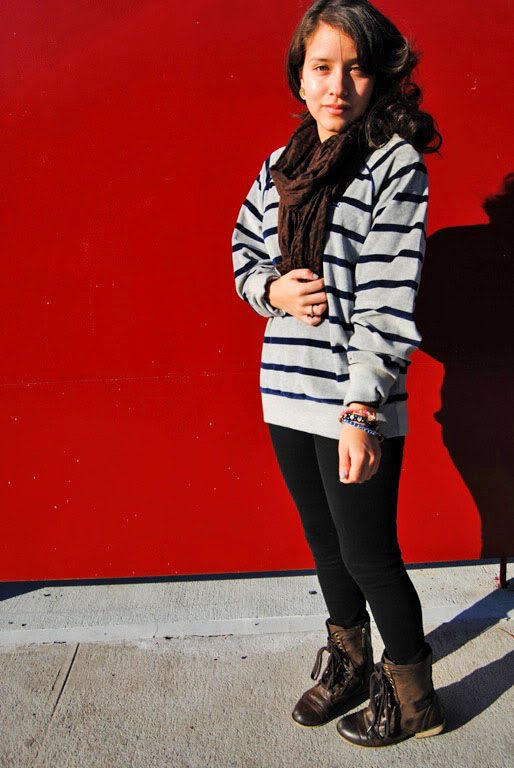 bf's striped sweater, Danice animal print scarf, DIY bracelets
I'm so happy to say that the apartment is coming together well.
I'm so happy about the bedroom and the bookshelf with all of my shoes I now get to look at all of it at once and not scatter around.
Also just got a new job yay me after being unemployed for a little while.
Although I received some horrible news with health problems with certain family members I'm taking things at a time.
These times are hard and with everything going on around the world you have to be appreciative with what you have even tho it may not seem much to you but to the next person it may seem the world.
Always give back even if it's something small.
Have a lovely day bloggers.
xo