These are just a bunch of stuff I put together with all of my fall fashion finds on my wish list and
favorites.
I lovveee chunky sweaters the warmer the better, also dollman tops or loose fitting tops
you can wear them under sweaters with cardigans or alone.
I'm working on finding the best vintage Chanel piece :)
I'm loving big cuffs they bring a statement to your wardrobe&&
bags, big over sized clutches that pairs with ANY look.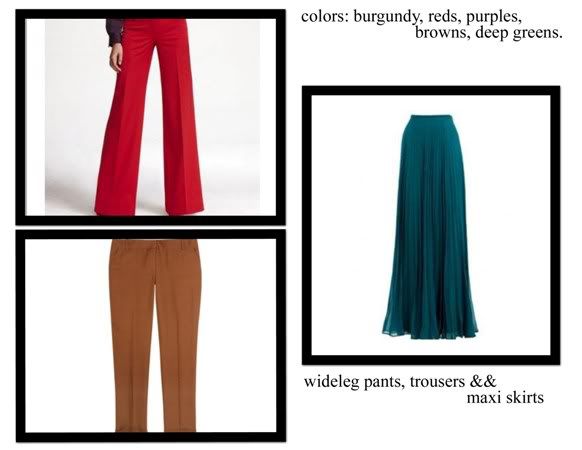 I'm loving the wide pants look.
Loving all of the colors that it's coming in. Also loved trousers for quite sometime now these pants bring chicness to your looks. Maxi skirts is a spring, summer && fall look they look amazing with the vibrant colors fall has.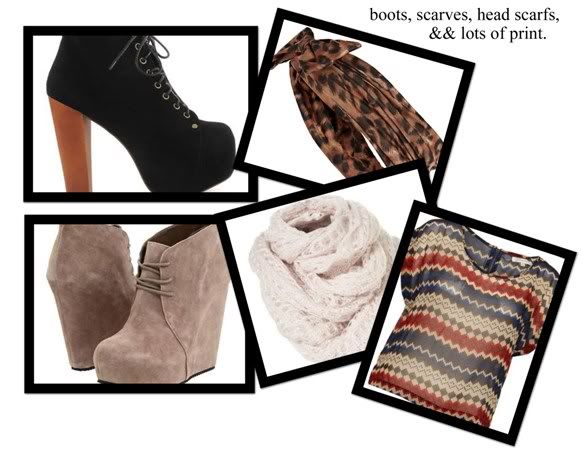 I have a bunch of chunky scarves but you can
never have too many. They keep you warm especially if you live in such cold regions. You can wrap it around your head or use it as a shawl.

I love the Aztec print although I mean my mom used to dress my twin && I in ridiculous outfits growing up with the print, to her it brought the "Peruvian" in us.
I'm not following the trend I don't really follow trends but I love the look and seen amazing bloggers post amazing looks.
Hope you liked my wish list and favorites for fall.
Til next time
xx