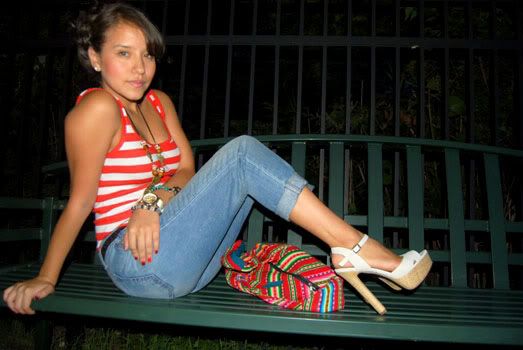 f21 tank, sister's bf jeans, aldos sandals && watch, bag && necklace from peru
Had a long day with my partner in crime.
If there's one thing I've learned in my life, is to
NEVER
let anyone stop
you from wanting to do what you truly want to do.
Even if no one agrees, your the definition of your own life
&& who cares if you fail because with failure comes great success.
:)
Oh and I'm glad to announce that I'm apart of the Tobi Blogging Community.
They have such a wonderful online boutique with the greatest fashion finds.
You can all check it out on the link under my about me over there ------------->>>.
&& how about a giveaway? Would you guys like one? I'm thinking about doing one since I've
reached 200 followers YAY
let me know
xo