I've been obsessing over baby pinks && nudes.
It's been an obsession of mine for quite some time now.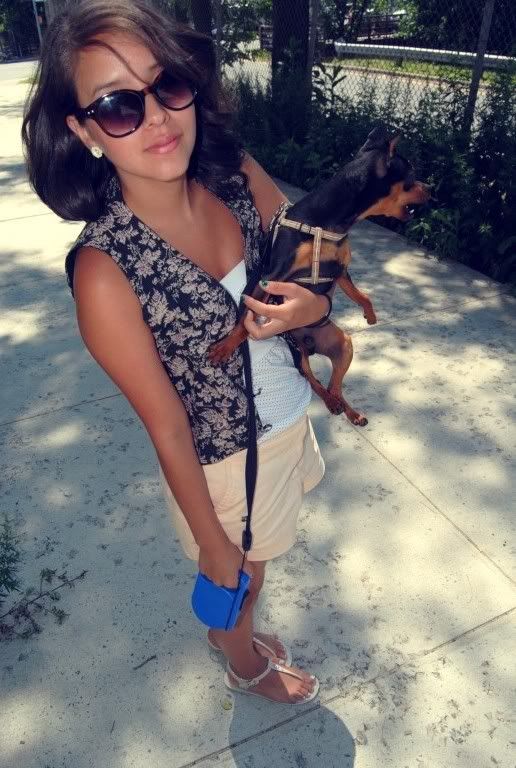 unknown vest, danice polka dot tube top, f21 pink shorts, Aldos nude sandals && earrings,
H&M sunnies
This was taken last week. Spent most of my day looking for my moms perfect birthday gift. I ended up placing an order of those edible arrangements that she loved.
It looked so pretty && yummy.
Oh so I was browsing through celebrity blogs the other day && came across Lauren Conrad's
The beauty Department
.
I tried out one of those hair tutorials && will post up eventually my version.
Til then have a wonderful day
xx