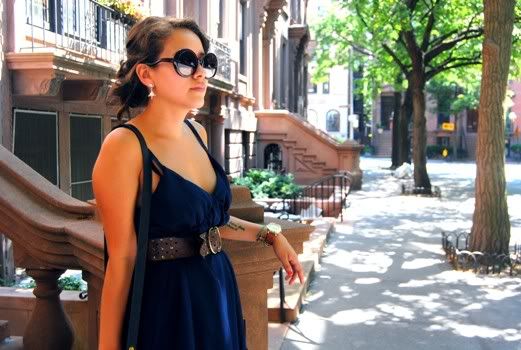 joyceleslie dress, vintage belt, aldos sandals, charlotte russe bag, nasty gal sunnies, earrings from peru.
Spent my day with my bf strolling around bk heights.
It was such a beautiful day. I caught many compliments with my dress & I bought it for $5.
I had to put a belt around it because it was NOT figure flattering at all.
I love misleading people on the items that I wear, it's essentially how you put things together
&& make it look that can make a great look with your personal style of course.
&& I finally got to wear my sandals they're actually comfortable it's hard to find shoes that you can walk in all day.
Well I'm going to get my day started.
Have a lovely day
xo