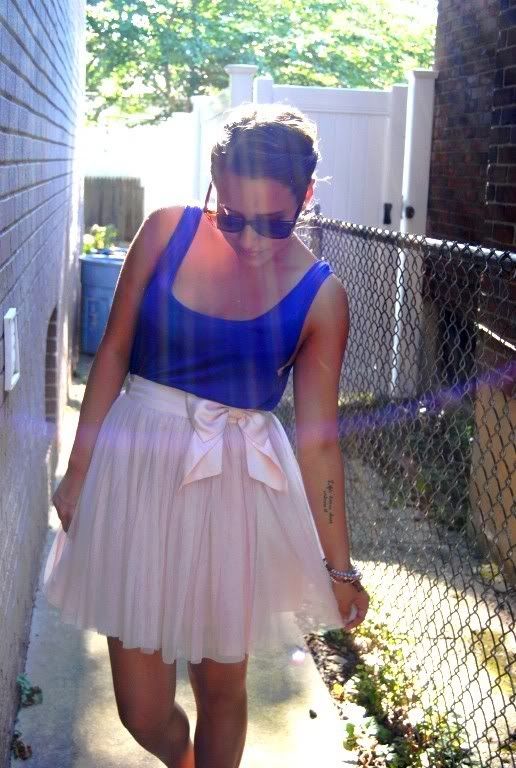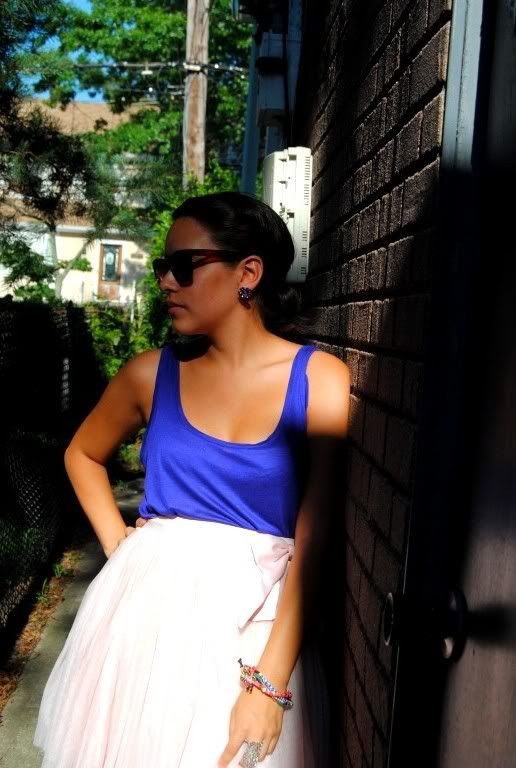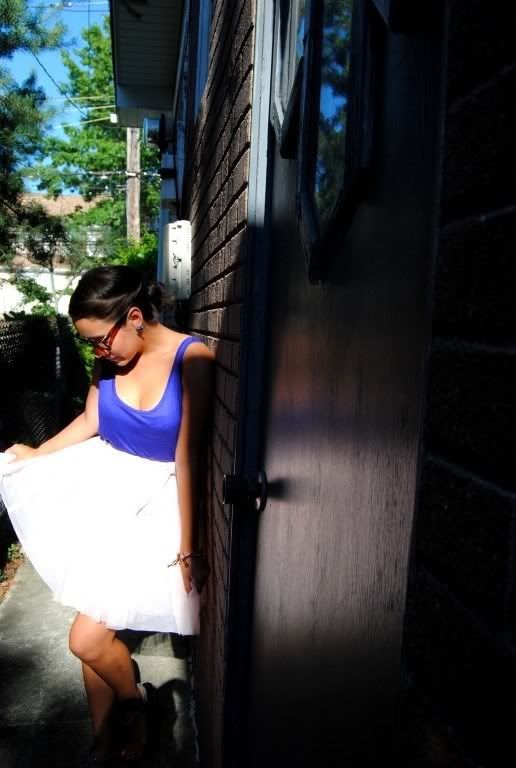 felt like a princess in a tutu.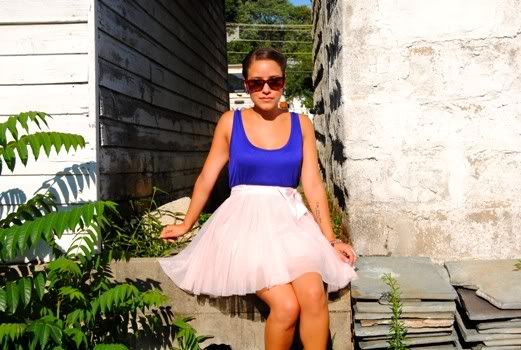 H&M tank, f21 tutu,ring && sunnies, rainbow sandals, bracelets DIY
I made those bracelets the other day
(not the green one).

I love DIY projects. I've learned how to make them here.
I've also made earrings that I'll show in my next post, the earrings that I'm wearing in the photos
I haven't worn in months because the back piece broke off &&I finally got to fix it &&
decided to wear them.
I spent the day with my family for my cousin's birthday.
I love them dearly. Being with my younger cousins make me miss my childhood terribly.
Well I'm off.
Til next time
xo