Since I've gone shopping I've been doing a lot of it online since I can't find anything near me.
thrifted head scarf, f21 jeans, NYC top, bakers sandals ,nasty gal sunnies
One of the most things I've been buying lately are nail polishes I have no idea why.
I bought these nail polishes in several locations such as sally's, target, && duane reade.
I can't seem to find O.P.I shattered anywhere but I did find china glaze's crackled still works the same && I love it!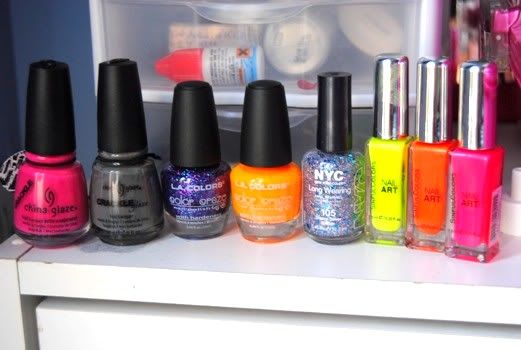 from left to right are
china glaze crackled in broken hearted, cracked concrete, L.A colors are unknown, NYC starry silver glitter, sinful colors in, me first, orange alert && sunny day.
Also came across this cute little makeup compact from Sephora.
Designed just like their bags.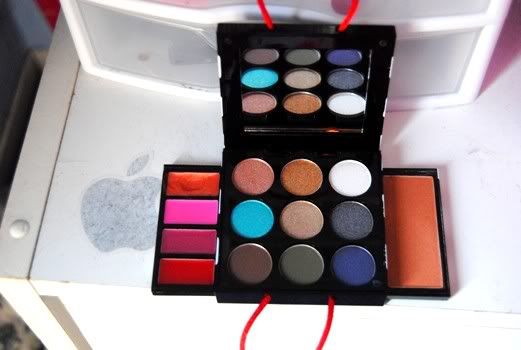 It opens up wonderfully I'm def. bringing this with me to Miami I did use one of the lip colors already && it gives such a nice color, light too something that I love.
Til next time
xo