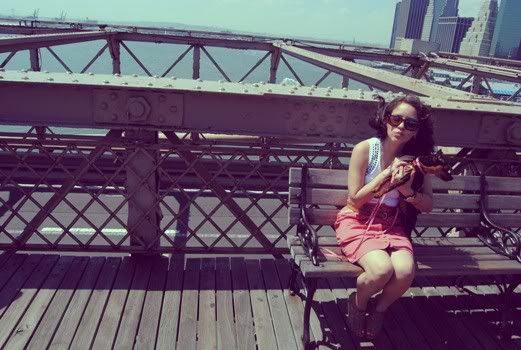 My stinker he's a pest but I love him <3
I guess we were all focused on the street performers.
danice studded tank, UO pencil skirt, charlotte russe belt && earrings, f21 wedges
Walked over the bk bridge in those wedges. I have to say although they are comfortable
they cut the back of my feet and my bad aids were already coming off.
Other than that I had a much wonderful picnic spent with my baby (casio) bf && mutual friend.
Have a wonderful day
xo