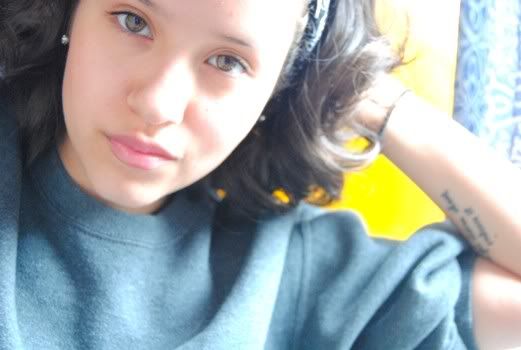 The other day I tried to do my hair like jlo's in her new video, where its all curly &&
big. I thought I had it && then my hair just turned into big curs I think it's
mainly because my curling iron barrel is bigger than what it should be && my hair is too short for it -.- so that's my attempt.
f21 tribal cardi, merona for target flats.
I am a month away for my birthday && if everything is set && stone && goes well
I'll be in Miami to celebrate. My 21st!! wooo actually the original plans were to go to
hawaii but that's another story.
If anyone knows any nice spots or hotels you should let me know =)
Til next time
xo