My past week consisted of.....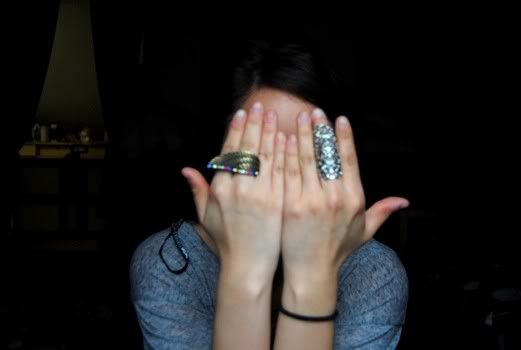 rings bird wing boutique in nyc && sister's f21
simply vera bag
My profound love my bag that I never use but became very useful to me as of lately.
Reminds me of a bowling ball bag.
danice cutoff tee, uo skirt gift from my bf, H&M wedges
,
Aldos
watch, vintage bracelet
We went to go see Insidious last night.
Great horror/suspense movie by far.
I love horror movies && I haven' t seen a good one in a while lets just say I had trouble sleeping
last night.
Have a wonderful day
xoxo