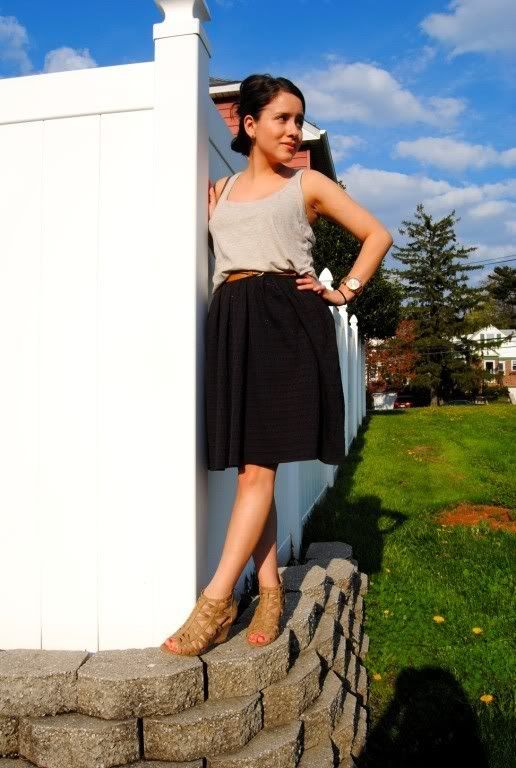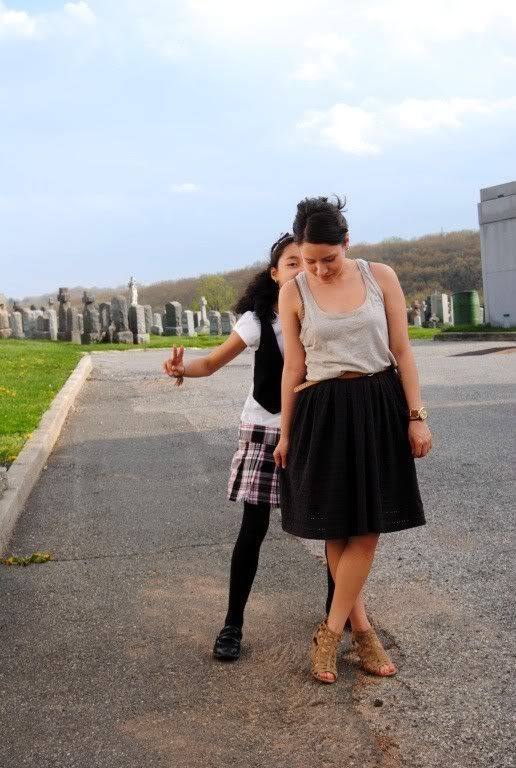 My cousin being silly. Jeez she's almost taller than me.
uo skirt, f21 tank, f21 wedges, aldos watch, charlotte russe belt
.
Oh yes that is a cemetery. My grand parents happen to live right next to one.
As a child I used to always love going in there it brings back some crazy memories.
Hope you all enjoyed Easter I sure did.
xo