(peep the hearts on the wall? I realized that uploading the photos )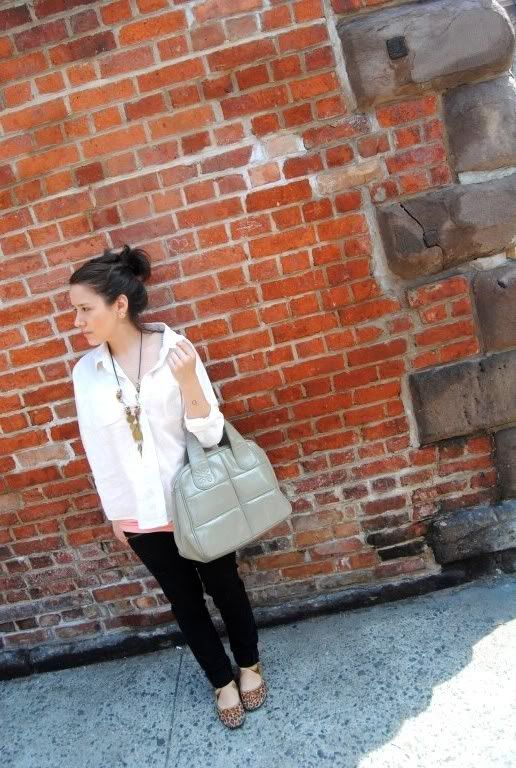 Speaking about hearts since that's my fav. symbol almost all of my jewlery consist of heart design I got this.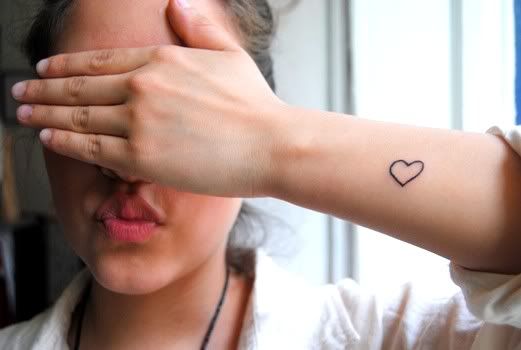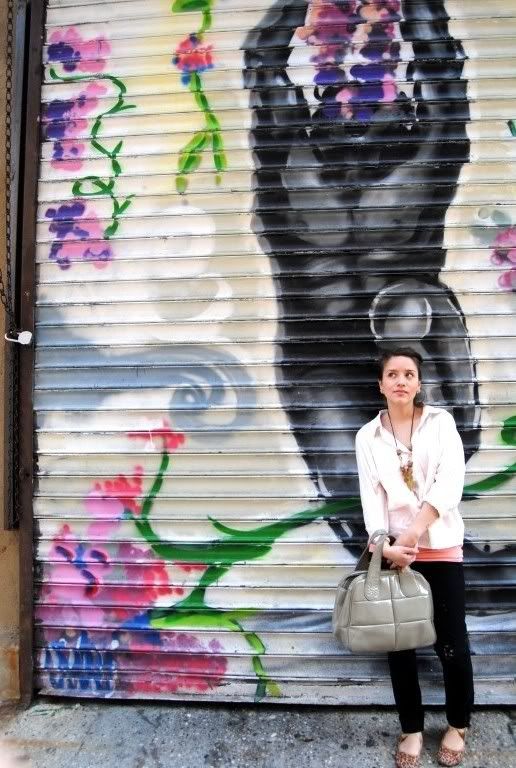 Moms peruvian necklace, twin's button up,f21 ripped jeans, simply vera wang bag, leopard ballet,
I love having the bf look I do this on a daily basis.
Mixing it up with girly things. I love the "loose fitting" look.
I did a little shopping with the bf before work. Enjoyed some pinkberry and the warm
weather before I was going to be confined in one place for the rest of the day.
Well my dog is sick so I'm going to spend the rest of the day pampering him as if he isn't on a daily basis. <3
Have a wonderful day
xo