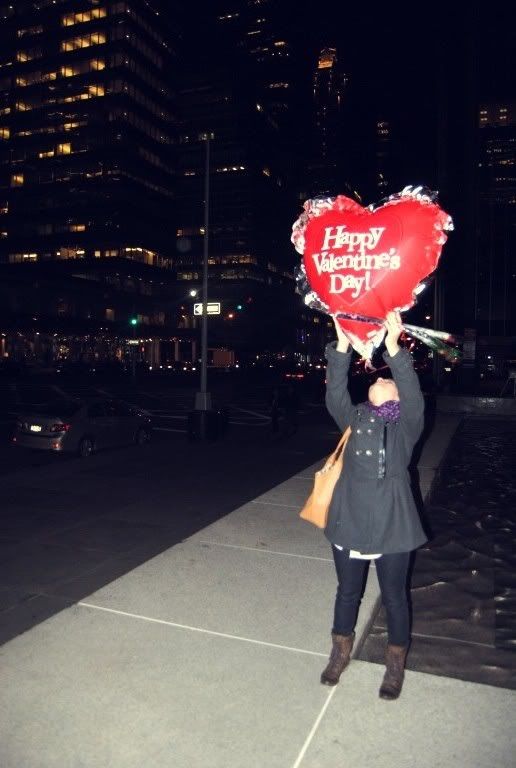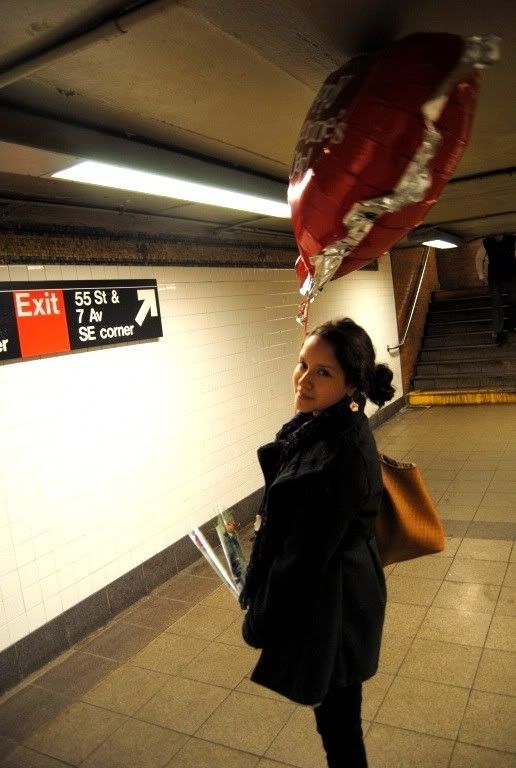 My bf gave me a huge balloon && a rose.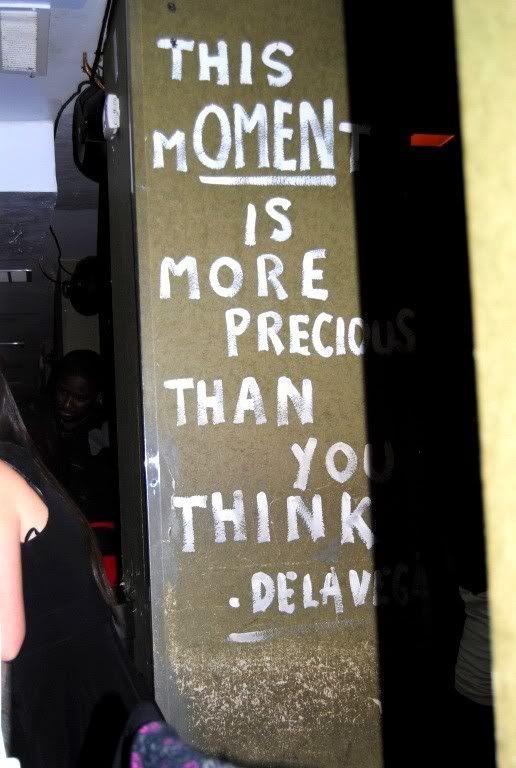 They had a special since it was Valentine's Day. The food there was amazing typically puerto rican food. I'm such the sea food person so my whole course contained from something from the sea
(I think that's the peruvian in me lol)
.
I had endud up wearing my scarf because I stained my shirt with one of their sauces I don't know how I managed to do that.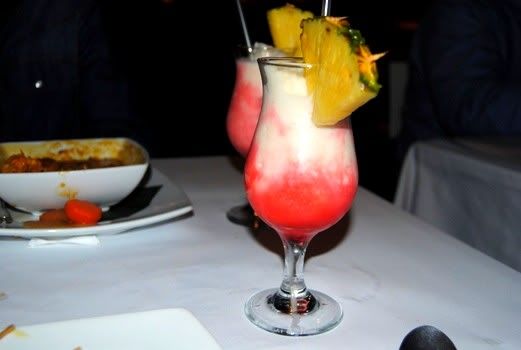 mmm Piña coladas.
vintage bracelets from my mom, f21 earrings, cardi from japan, necessary clothing booties.
I had a wonderful day. I know my boyfriend too well he can never surprise me although I don't like surprises for some reason.
I hope everyone enjoyed the day with loved one's.
Til next time
xo