So I put an order to
E.L.F cosmetics
like 2 wks ago.
Now I've never ordered anything from ELF before I only know about their products because
randomly enough my job sells their lip glosses && nail polishes.
I love the nail polish.
They had a deal where you spend $25 get free shipping =).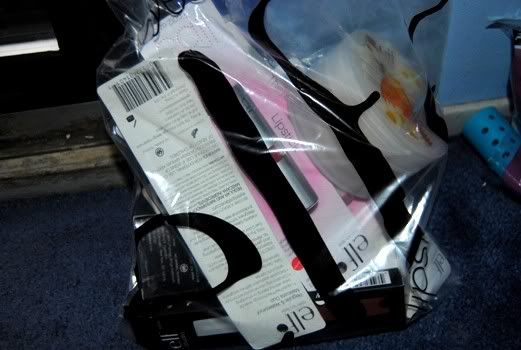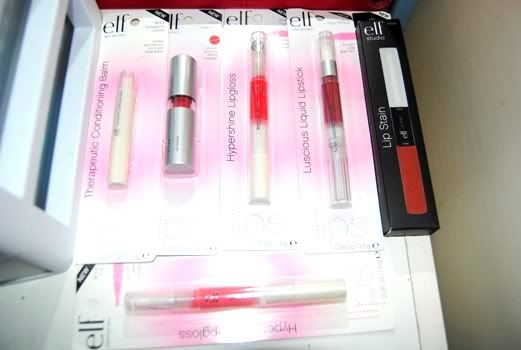 So I bought the lip glosses in vixen, flirt, the duo gloss && stain in red carpet, a lip conditioner that I love && a liquid lipstick in ruby slipper that I love.
The lip glosses I'm not too fond of I don't know I've only tried it once && was disappointed but my mind can always change.
The nail polishes were like $1, I bought a blush brush && a new foundation brush. A blush && lip gloss, && received a free gift from them. I so did not expect the body butter
(that I love)
to be that big it smells so good I bought mine in milk && honey.
Also I went out to the MAC store or I should say stores because the new collection came out.
SADLY in almost every NYC location I went to the supplies I wanted were completely sold out.
So I bought lipsticks in lovelorn && bombshell.
That is all
have a wonderful day
xo