So out of boredom I decided to make floral headbands.
I've seen a couple of blogs where you bloggers had them on your head && I always thought they looked beautiful.
So I bought a bunch of flowers from michael's.
I've already had a bunch of stuff from the art's and crafts stores from scrap booking so I didn't need much of anything. I bought a pack of 3 headbands all white && plain.
I took one of them and a ribbon type but it's really sticky on one side so I repeatedly
placed it on each side of the hairband til I completely covered it.
That's the headband done with the flowers.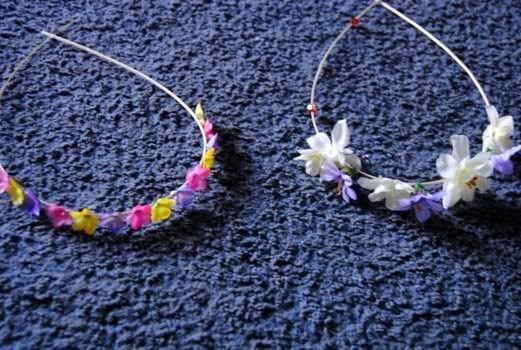 I also bought Raphia I'm not sure how to spell it, well I've made these two with that.
I'm thinking about selling some. It was completely easy && fun to do.
I'm going to make one for my baby cousin since her birthday is coming up.
If you decide to make one let me know how it went.
Have a nice day.
xo