I'm usually the type to not carry as much things on me.
I used to carry a whole bunch of unnecessary things, but I've been using a faux fur
satchel bag from Aldo's. I love it it's my go to when I have trouble choosing a bag for the day.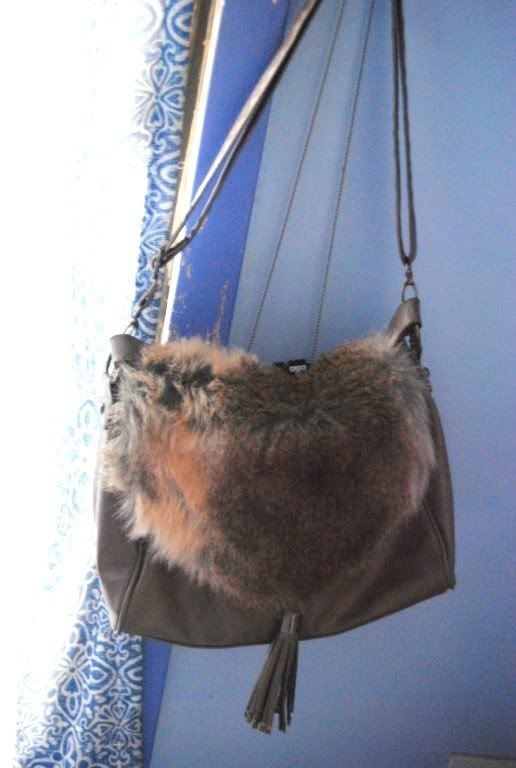 have my blackberry && i pod.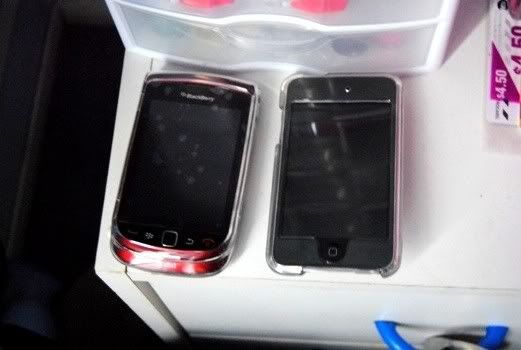 My makeup bad && sunnies frm f21. Also have to have hand sanitizer. I'm using
cupcakes strawberry from bath && body works.
I'm not using a wallet these days because mine takes up too much room.
So I've put my belongings into my makeup bag I knew it would come quite handy to me =).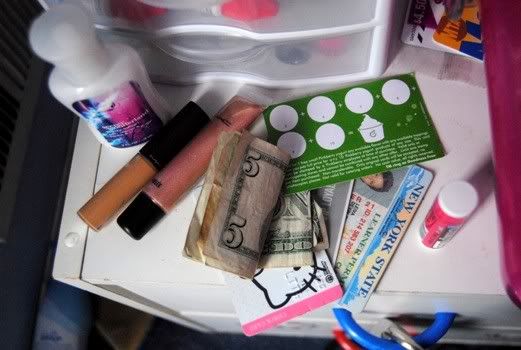 Have everything essential to me including my pinkberry card :D
MAC concealer && lip gloss && the secret wonderland lotion which is one of my new fav scents
as of today. It all fits into my bag.
I just recently bought this MAC lipstick in hue a pretty pink color I just love it.
&& a lip gloss from the new line called bubble lounge it kind of looks
like Hue but its more peachy && nudes combined such lovely colors.
Well til next time
xo