absolutely love this song.
I just heard it at Sephora ok I'm late it came out in '09 I think.
L O V E it.
While I was there I couldn't help but notice the new H.K
collection they had unknown on who did the line but I love the collection I only did just buy the
cream roll on blush love this thing I'll post a photo up soon && a roll on perfume Pink Sugar mmm smells delightful.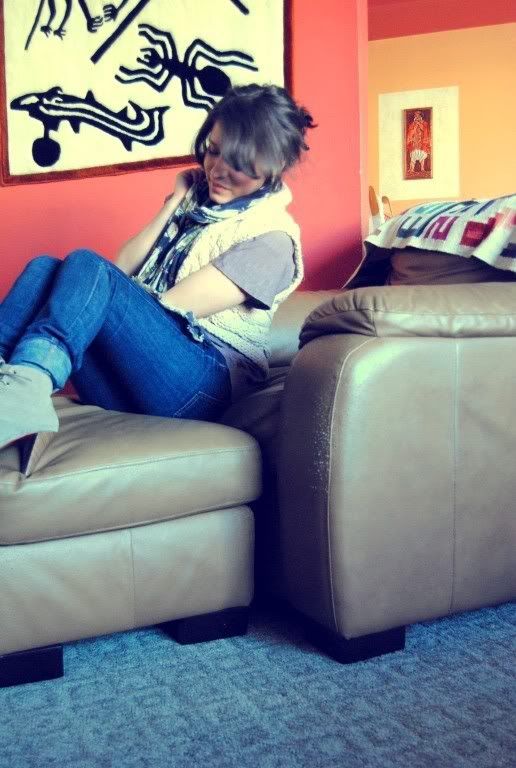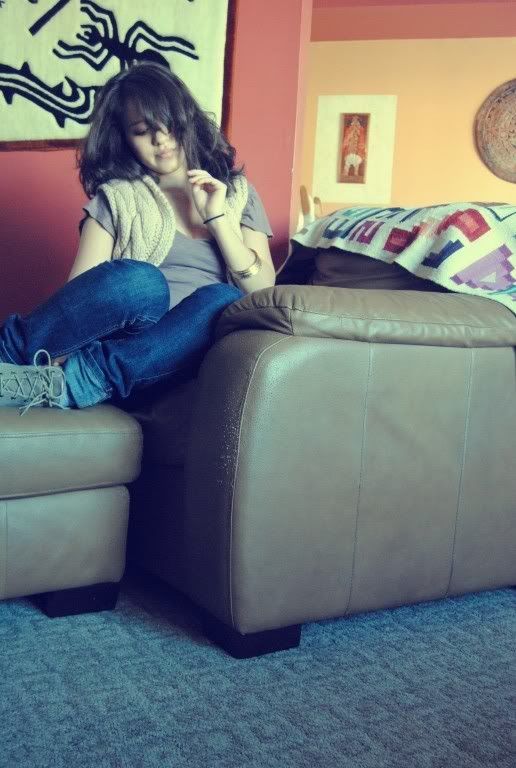 bebe vest, H&M scarf, danice top, f21 jeans && necessary clothing booties.
It's regular day for me. I have so much that stresses me lately.
"It can't be that bad"
I tell myself
"it could always be worse"
.
No matter how hard everything seems to be it can always make you stronger.
You can sit there && say ok since I've went thru that situation this one should be a piece of cake.
Well enough of the mellow drama New York has been having these terrible snow storms which I hate.
Grrr hopefully it gets better where's the warm whether when you need it ?
peace lovely ladies
xo