"If you want something done you gotta go && do it yourself."
Never rely on anyone chances are they'll disappoint you in the long run &&
all you really did was waste your time.
I m taking matters into my own hands.
Christmas is right around the corner && frankly the 3-4 people I said I had left now turned into 5. I also have a million clothes to give away.
I'm also thinking about selling my clothes on here but that's all in the air right now.
&& don't worry I have sizes for everyone =) even brand new unworn stuff.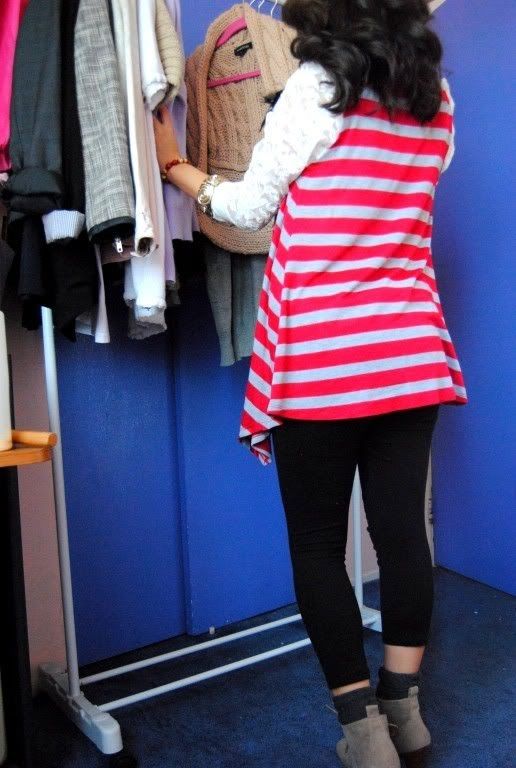 Danice striped vest, black tights, mixx for necessary clothing booties, f21 lace top
,
UO ring && earrings, thrifted bracelet.
Well with that being said I felt like being in the Christmas spirit as I get ready for work.
The colors are bright && not dull && works well with what I have to wear for work anyways.
People should really work with what they already have in their closet you can put many outfits with a one top you so desire to wear or anything for that matter&& accessorize if you wish.
Have a wonderful day
xo