My wonderful amazingly adorable dog.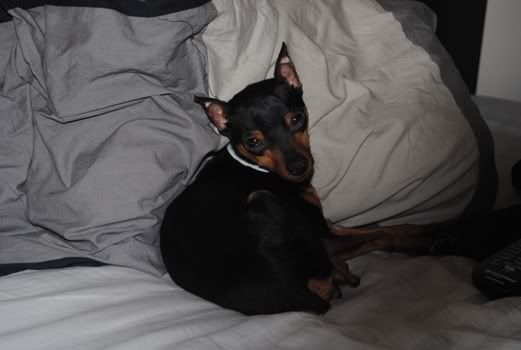 My bf && I went to a shelter in brooklyn.
They had us in a room with dogs && they were all barking and running around in there cages I was a little freaked out I'm not gonna lie.
Then a pitbull's cage had opened behind my boyfriend && I was in shock he casually closed it lol.
Out of all the dogs the one I truly fell in love with was mine. He was so quiet.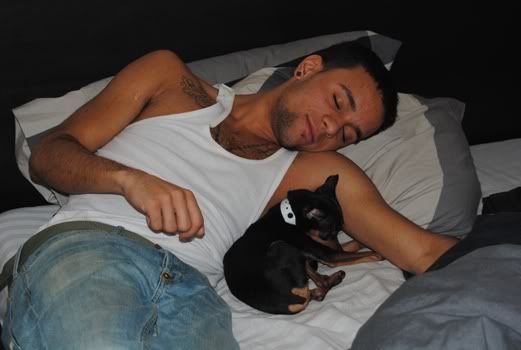 He still hasn't barked yet so idk maybe if he has vocal problems or something.
We adopted him && took him that same day I couldn't dread leaving him behind.
The minute he reached to my bf' s place he was so playful despite his healing arm
[they say he was hit by a car && left to die :'( ]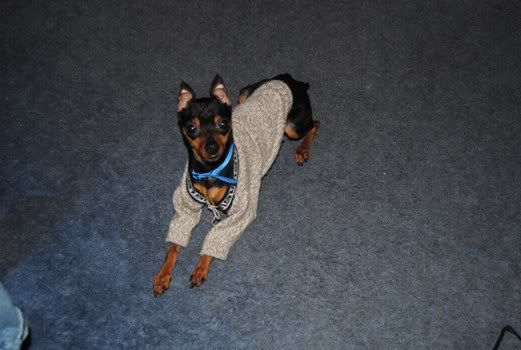 He' s already spoiled && my cats are getting used to him little by little.
He' s a miniature pinscher && we've
(well my twin)
has named him Casio.
(like the watch lol )
I'm so glad that I can save his life && another as they now have room for another dog to come in =)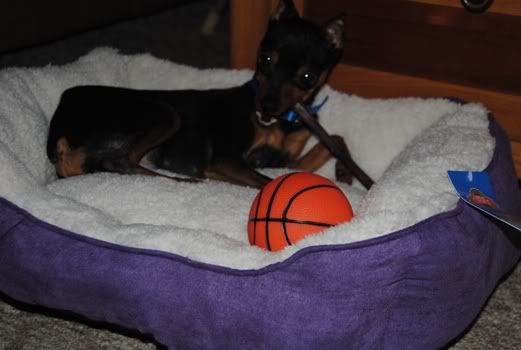 Have a wonderful Christmas everyone
xo