then being surrounded with people you love.
This is a little recap of things that has been going on.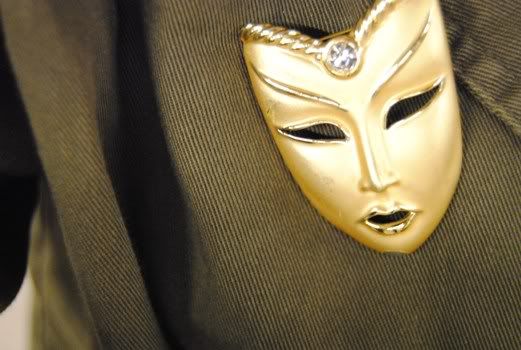 My sister's pin love it it's vintage.
F21 striped shirt && jeans, Marshalls green jacket, UO bird house necklace
merona for target flats,
At urban outfitters yes I was completely exhausted coming from work then doing a little shopping to cheer myself up.
Did it work? A little. =)
A human beat box

(that's what you call it right?)

He was really good I had to snap a photo.
It's so late in the game now my sunflowers want to bloom when it's so cold && rainy out.
I planted them like 4 mos ago if I would've known that it would have taken them this long I certainly would have done it way before summer started.
The new addition to the family Victoria almost 7 mos so beautiful && she doesn't CRY!
Well not while I watched her. :
D
Danice flannel, corteroid pants (not shown), mint green knitted ugg (not shown)
excuse my hair I haven' t done it in days.
I seem to come from a family filled with girls.
Who knows when anyone is going to have a boy.
*sighs* I guess we'll have to just patiently wait.
Have a wonderful day bloggers
xo
P.s Ill be doing a giveaway my very first soon, I'm extremely excited.
=D
Ill keep you all posted.