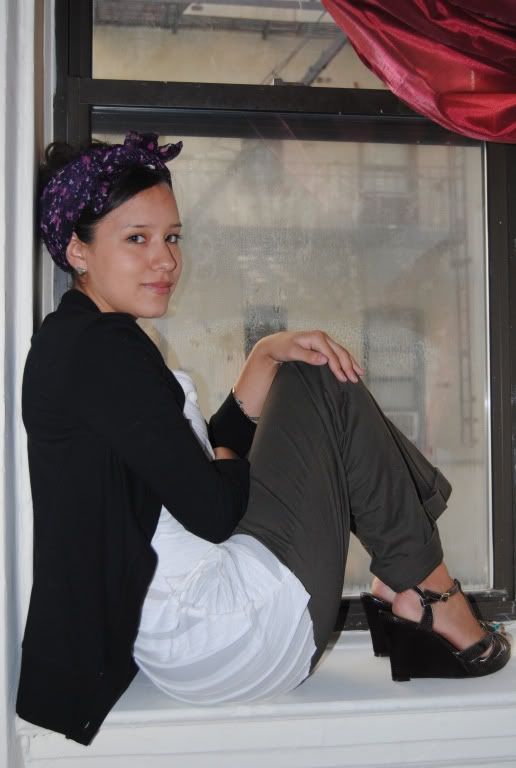 Danice cardi, daisy fuentes wedges, tj maxx tank, new york && company pants.
My dad called me "
aunt jemima
" due to the scarf on my head.
I actually got my permit last week so exciting because I'm so lazy so if it
wasn't for my bf I wouldn't have gone to the DMV or would I?
Well I took my photo with the scarf on my head. I didn't think anything of it because
I don't know anything about driving or what not so I thought I was going to fail.
Little did I know I didn't.
Any who I went to visit my bf spent the lovely day with him.
I try to make myself look older I mean I look like a baby.
I'll be 21 yrs old next yr && I need people to take me seriously.
I don't wear a lot of makeup && I live on S.I people don't ever wear heels or nothing.
I like to step out the box Flats are comfy but sometimes I just can't stand them.
I like to seem taller anyways =).
Ok I'm done ranting.
Have a wonderful day bloggers
xo