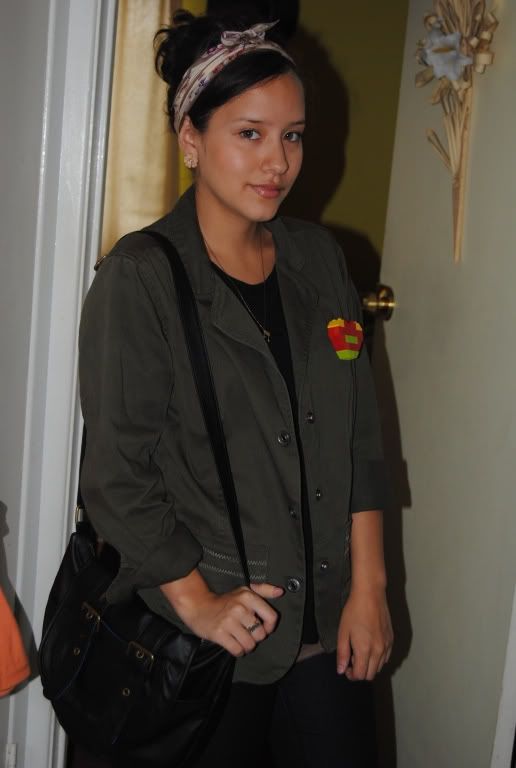 vintage scarf, charlotte russe earrings, marshalls jacket, bag unknown but Ill find out =)
dee&&ricky lego heart pin
I've been wearing scarves on my head lately.
It works wonders especially when you haven't done it.
I was on my way to work && kept it really simple.
It gets cold here in NY at night now I wasn't going to wear the jacket
but thank god I did I was freezing after work.
I hope everyone enjoys their weekend.
xo