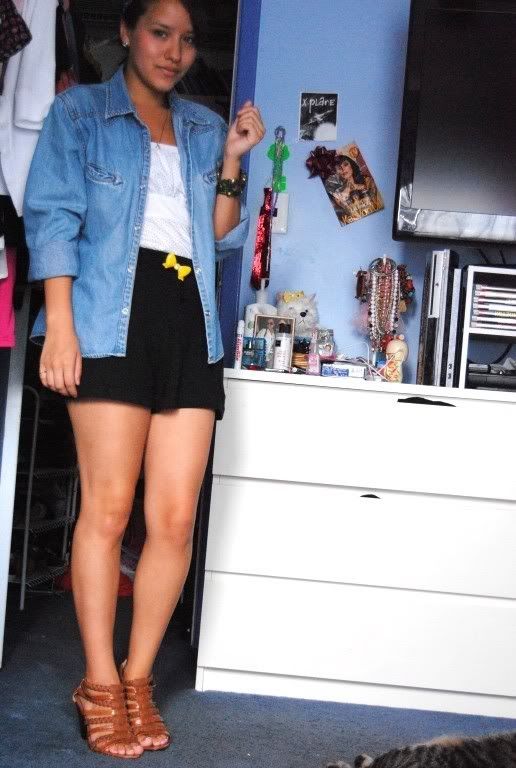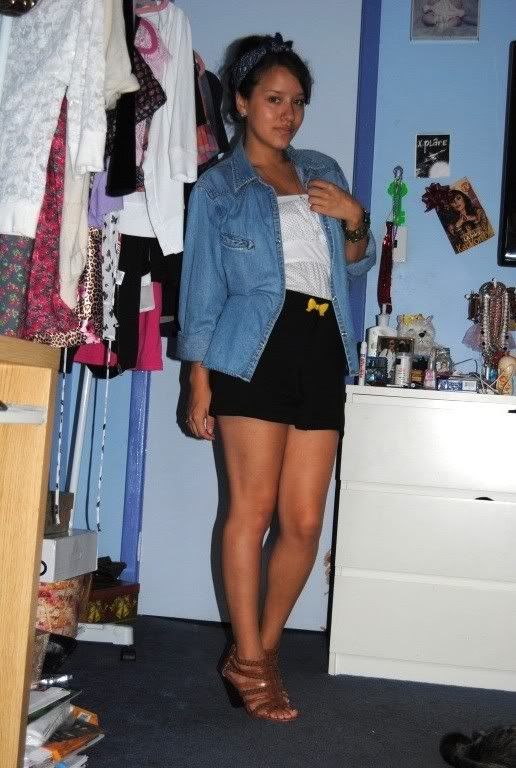 Vintage denim jacket, bracelet a gift, polka dot tube top && black shorts from danice, topshop bow broach, bamboo shoes
.
I'm actually not looking forward for the winter. I never am.
I dislike the cold so much I'd so much travel to Florida or even California to stay there til
summer comes back. The funny thing about this thou is that during my summers I have so many ideas && things that I'd like to wear. EXCEPT they're all fall/winter type
clothes && vice versa my sisters && I feel the same way. It just doesn't make sense.
Any who I'm getting kicked off the computer.
Have a lovely Sunday.
xo