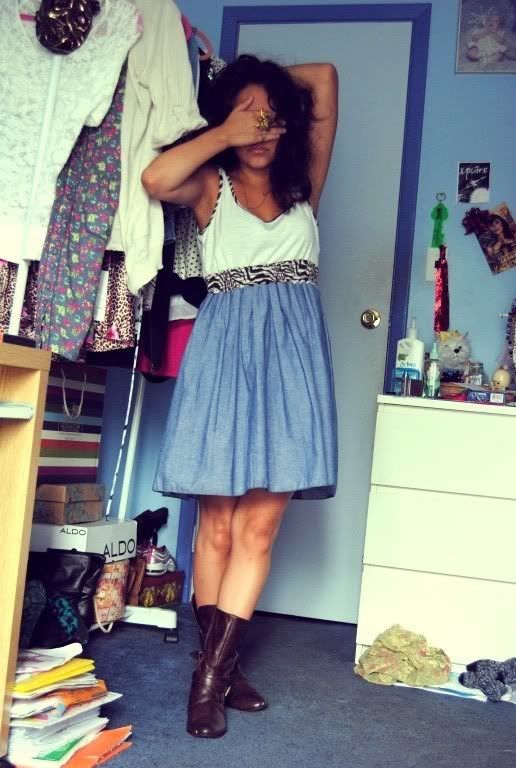 urban outfitter ring, J&J dress, bamboo boot
It's a Sunday afternoon the rain stopped.
I think I'm going to spend the rest of my day watching movies &&
find whatever there is to eat.
Back to work tomorrow. I usually don't get dressed up on Sundays at all.
Yes I become extremely lazy on this day but I know many of you are the
same as well....Oh I bought a new batch of hair straighteners the other day it all came together.
I'm pretty sure
Dulce Candy
has done a review on it already I'm not too
sure if its the same product but I L O V E it as you can see my hair wasn't done
prior to my photos I'll post the photos up of the straightener
when I become less lazy =)
Hope you have a nice weekend.
xoxo