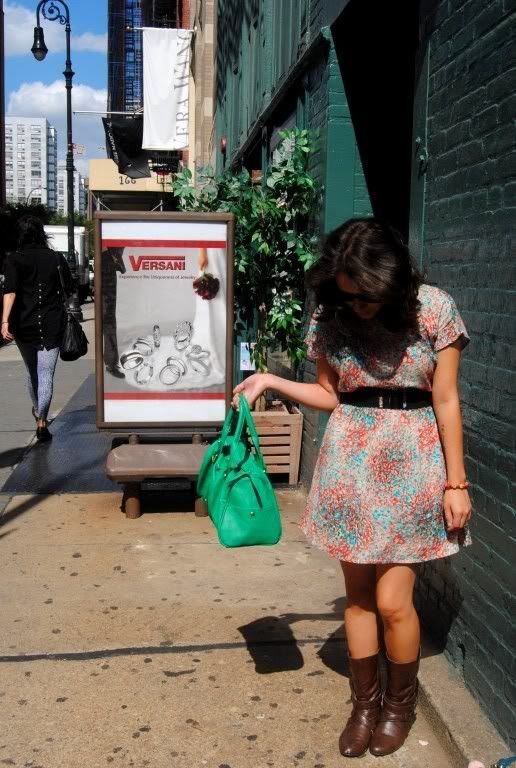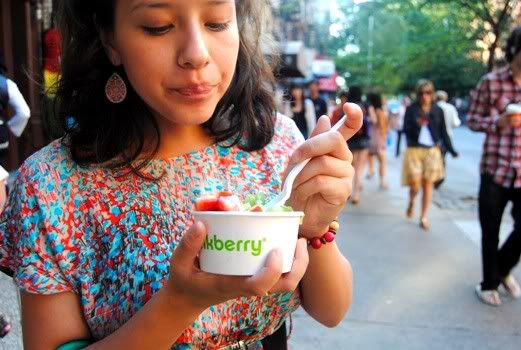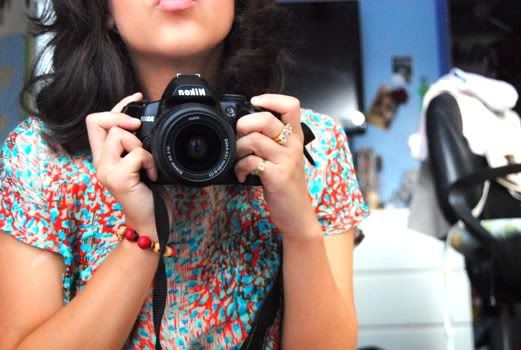 F21 dress && sunnies, Bamboo boots, bracelet from Peru, Aldo bag
Went around the city with my sister. I've been feeling so sick lately.
These past couple of days have just consisted of shopping && frankly I'm sick of spending money. Thank god for a bf that cares && a sister who practically owes me her life. Enjoyed a
frozen yogurt from pink berry yummy. It was the highlight of my day.
I absolutely love the pattern on my dress. I can't even make out what it is just a beautiful design.
I need a new curling iron mine had just broke I'm not sure how.
I straightened my hair believe it or not it turned wavy on it's own I kinda like it.
Well I'm going to make myself a tea before enduring a horrible day with annoying people
at work.
Have a nice day bloggers.
xo